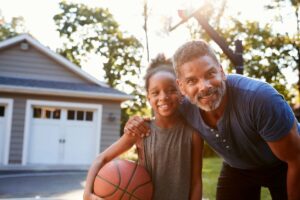 Archangel Law Group provides Family Law counsel and representation to clients throughout Hampton Roads, Virginia. We are a trusted advocate for helping clients navigate the complex laws and legal proceedings that affect their families. We act according to their wishes and represent their desires and voice during court appearances, communications, and negotiations. At Archangel Law Group, we understand the importance of protecting individuals and children's rights, and we commit to obtaining the best possible outcome in a compassionate and reliable manner.
What is Family Law?
Family law is a legal practice area that focuses on issues involving family relationships. Among other issues, this includes divorce, adoption, and child custody. As family law attorneys, we help our clients navigate the complexities of family law. At times, it can be very stressful and frustrating for them and their loved ones. We also draft legal documents and speak on behalf of our clients. We do this to ensure their voices and best interests are heard. At Archangel Law Group, we understand the need for family law can happen during both happy and sad life events, like adopting a child to ending a marriage. Our goal is to resolve each client's family law issues as quickly and sympathetically as possible. At the same time, we work hard to get the best possible result and protect client rights.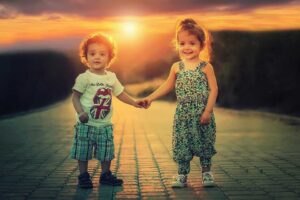 Archangel Law Group focuses on many types of family law issues, including:
Marriage issues and related paperwork
Facilitating divorce
Determining terms of separation
Figuring out child custody
Mediating child support
Certifying adoption and filing the necessary paperwork
Distribution of marital property
Family Law Terms Explained
You may hear confusing Family Law jargon that can make issues feel larger and scary. Here are some of the terms you may hear. They can help you better understand legal proceedings:
Divorce/Dissolution of Marriage:
This is the formal, legal ending of a marriage by a court. A divorce (or dissolution) completely ends your legal relationship as spouses.
Property Settlement:
A property settlement refers to the legally-enforceable division of finances and holdings. It also includes the division of financial obligations and property. The division between each spouse happens during a divorce. A property agreement solidifies the property settlement. The agreement is a legal document.
Equitable Distribution:
This refers to the "fair" distribution method used in courts and negotiations. This applies when dividing marital property and debt obligations during divorce proceedings.
Court Determination:
This is the decision reached by a court about an issue or disputed matter.
Uncontested Divorce:
It is an uncontested divorce when both spouses agree to the divorce, and neither of them is fighting against it. This kind of divorce often allows a couple to save time and money. This happens through streamlined court procedures.
Child Custody:
This term refers to a court order that defines which parent will have care, custody, and control of a child. It may be assigned to only one parent, or to both parents jointly. Child custody gives the recipient the right to raise, care for, and make decisions about a child.
Physical Custody:
This determines where a child lives and who cares for them after a divorce.
Legal Custody:
Legal custody is the legal right awarded to a parent to make important decisions about the child's life after a divorce.
Your Trusted Attorneys for Family Law
Going through the family law process can be devastating, frustrating, and confusing. Know that you've got an advocate in the team at Archangel Law Group. We'll protect and defend your rights and your children's rights. From strategizing court appearances to filing critical paperwork to settling family disagreements, we've got you covered. We take care of navigating family law, so you can focus on keeping your life intact. And of course, we do it all with compassion, empathy, and confidentiality.
Archangel Law Group
We are proud to represent clients in legal matters pertaining to Family Law, Business Law, Construction Law, Civil Litigation, and Wills, Trusts & Estates. Ask us about Your General Counsel Plan, providing legal services when you need them.
If you need legal services or representation in the Hampton Roads, Virginia area, Archangel Law Group is here for you. We serve clients in Chesapeake, Virginia Beach, Portsmouth, Suffolk, Norfolk, Hampton, and Newport News. This also includes the surrounding counties of Hampton Roads, Virginia. We are here to help, answer your questions, and discuss your specific legal situation. Contact our firm at (757) 389-7383, or get in touch with our staff by emailing us.