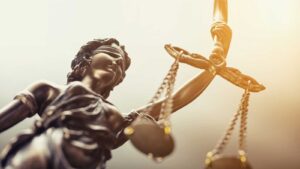 Archangel Law Group provides civil litigation services to clients throughout Hampton Roads, Virginia. A civil dispute is often stressful and time-intensive for clients. We have the negotiation and courtroom experience, to help our clients cut through the noise. They may be suing someone or someone may be suing them. Archangel Law Group will represent them throughout the civil litigation process. During negotiations and courtroom appearances, we are their voice and represent their legal interests.
What is Civil Litigation?
Civil litigation refers to disputes that do not include criminal allegations. A civil dispute occurs when two or more parties need a civil issue resolved. This happens through negotiations, mediation, or by a court of law. Usually, in a civil dispute case, one party sues because they are seeking damages. The other party must then respond. Civil dispute attorneys generally referred to as civil litigation lawyers. They may represent either party. Civil cases often end in a settlement. Settlements are usually reached through negotiation, courtroom sessions, or a combination of both.
Some common types of civil litigation representation Archangel Law Group provide include:
Breach of contract
Negligence
Personal Injury
Landlord-Tenant Matters
Debt Collections
Land Disputes
Construction Litigation
Foreclosures
Regulatory Fraud
Defamation
Demand Letters
Lien Filing
Settlement Agreements
Lawsuit Filing
Business Lifecycle Processes
Contracts
Lawsuits
Do not go it alone when it comes to civil disputes:
When it comes to dealing with civil disputes and legal matters, going it alone is not recommended. Whether you've been sued or are seeking damages from another party, you need an experienced civil litigator on your side to represent your voice in the courtroom. Therefore, hiring a professional civil dispute attorney, like Archangel Law Group, will put your best foot forward in negotiations and in the courtroom. We will take care of all the details. For example, we file paperwork and advocate for clients in court, and we work around complicated state-specific laws and understanding the nuances of contracts.
At Archangel Law Group, we approach civil disputes with confidentiality, dedication, and honesty.
You can trust that we will always work towards the best possible outcome for your case. We handle civil litigation for individuals and businesses to successfully solve hindering civil legal issues. Our team understands the headache and trauma that civil cases can cause, and we seek to minimize it through advocacy. Therefore, we are committed to helping clients better understand their complex legal situations, and we support them every step of the way.
If you need representation in a civil dispute, Archangel Law Group is here for you. If you've been sued, don't hesitate to contact us as soon as possible. Keep in mind that you have a limited time to respond to the complaint before a judgment may be entered against you. Thus, our attorneys can assist with settlement negotiations.
Archangel Law Group
In addition to Civil Litigation, we are proud to represent clients in legal matters pertaining to Family Law, Construction Law, Business Law, and Wills, Trusts & Estates. We also offer Your General Counsel Plan, giving you access to legal counsel at an affordable, fixed price.
If you need legal services or representation in the Hampton Roads, Virginia area, Archangel Law Group is here for you. We serve clients in Chesapeake, Virginia Beach, Portsmouth, Suffolk, Norfolk, Hampton, Newport News. This also includes the surrounding counties of Hampton Roads, Virginia. We are here to help and discuss your specific legal situation and answer your questions. Contact our firm at (757) 389-7383, or get in touch with our staff by emailing us.