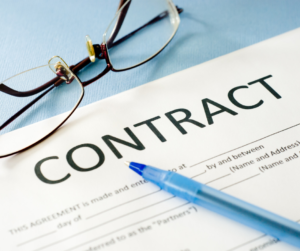 Archangel Law Group provides Business Law representation to businesses in Hampton Roads, Virginia. As a trusted law firm, we help clients navigate the ins and outs of the laws that govern and impact their business. Both well established and brand-new startup companies need legal expertise and advice. Archangel Law Group understands today's dynamic legal business landscape. We focus on helping clients with their business setup, documents, and legal obstacles. We help them proactively minimize risk.
What is Business Law?
Sometimes called commercial law, it deals with the issues that arise out of establishing and running a new business, as well as existing business. These laws can be incredibly complex. They vary by state, and they determine almost every function and process of a business. This includes how it's created and taxed, to how it's dissolved or acquired. That's why it's critically important for business owners to be confident that they are legally represented, as they create and run their organization. This includes:
Consumer Goods Sales
Contract Writing and Review
Entity Creation
Mergers and Acquisitions
Intellectual Property
Real Estate
Archangel Law Group is well versed in ensuring new business formation is in accordance with enforceable business laws. We help mitigate risk, and we maintaining legal compliance for new and existing businesses. This is important as businesses interact with consumers, the government, and other organizations.
Types of Law
Archangel Law Group helps business owners navigate the following:
Business Formation
Business Planning
Contracts
Business Lifecycle Processes
Lawsuits
Your trusted legal firm
Making sure that a business complies with the law is a key part of ensuring its success. It applies to both starting a new business or running an existing one. Archangel Law Group helps solve legal obstacles. All while maintaining legal compliance and best practices. There are a lot of things for business owners to consider when following legal guidelines.
At Archangel Law Group, we stay on top of the laws that impact businesses. In addition, we advise them on how to mitigate risk. Hiring a business lawyer before facing litigation is crucial. It gives them someone to keep a keen watch over their company formation, planning, and operations. This can save time, money, headache, and legal action down the road. Archangel Law Group is committed to helping our clients understand their current legal matters. Of course, we will also be there if any future legal matters arise.
Archangel Law Group
In addition to Business Law, we are proud to represent clients in legal matters pertaining to Family Law, Construction Law, Civil Litigation, and Wills, Trusts & Estates. We also offer Your General Counsel Plan, giving you access to legal counsel at an affordable, fixed price.
If you need legal services or representation in the Hampton Roads, Virginia area, Archangel Law Group is here for you. We serve clients in Chesapeake, Virginia Beach, Portsmouth, Suffolk, Norfolk, Hampton, Newport News. This also includes the surrounding counties of Hampton Roads, Virginia. We are here to help and discuss your specific legal situation and answer your questions. Contact our firm at (757) 389-7383, or get in touch with our staff by emailing us.