Traffic Court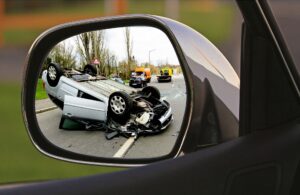 Archangel Law Group provides traffic court counsel and representation to our clients throughout Hampton Roads, Virginia. We pride ourselves on advocating for our clients as they go through the traffic court process. This can include contesting a traffic ticket, negotiating a lower sentence or filing paperwork for their court appearance. Our number one goal is to protect our clients' rights. We represent their best interests with compassion and empathy as we work to obtain the best possible outcome for their case.
What is Traffic Court?
Traffic court is where traffic ticket cases are handled. Police officers issue traffic citations that require a court appearance for specific types of traffic-related violations. In court, the issuing officer and the defendant along with their lawyer all appear. A judge will hear the case and decide if the defendant is at fault. If found at fault, the defendant's penalty can range from a fine to jail time. It all depends on the nature of the violation.
In Virginia, the General District Court handles traffic court matters. The court location is in the city where the traffic violation occurred. The general district court handles traffic violations and misdemeanors, as well as conducting preliminary hearings for more serious felonies.
We'll represent you during Traffic Court Proceedings.
Appearing in traffic court can be a confusing process to navigate. That's why you need Archangel Law Group for all matters dealing with those proceedings.
There are a few reasons why you would appear in court for traffic. For example, you may want to contest a traffic ticket, or the citation may involve a serious violation that requires a court appearance. If you have accumulated enough demerit points on your license from prior traffic violations, it may also require an appearance and result in a suspended license.
Our team is here to help ensure you have the information and representation you need to protect your rights. Procedures we can help with include:
Changing the court date or location
Investigating the accident
Investigating programs
Preparing documents and paperwork submissions
Representing you in court during the arraignment and court proceedings
If found guilty, representing you in court during sentencing
We understand that traffic court can take a toll on your personal life. From filing paperwork to adhering to important deadlines to explaining key law concepts – we're here for you. Most of all, we strive to deliver our services with the compassion, empathy, and confidentiality that you deserve.
How Traffic Violations can affect Your Driver's License
Traffic violations in Virginia commonly carry a 3, 4, or 6- point penalty, and they can stay on your record for 3-11 years. Here are some common violations by point penalty:
6-Point Violations:
Speeding 20 mph or more above the speed limit
Racing, DUI, and driving on a suspended license
Manslaughter
Failure to stop at the scene of a crash when an injury or death occurs
Attempting to elude police
Operating an unsafe vehicle
4-Point Violations:
Reckless driving or speeding 10-19 miles above the limit
Passing when unsafe
Failure to stop for a pedestrian
Failure to drive on the right half of highway or street
Following too closely
Improper signal
Failure to obey railroad crossing signal
Passing stopped school bus
3-Point Violations:
Speeding 1-9 mph above the limit
Improper U-turn or improper passing
Violation of right-turn-on-red
Failure to obey a highway sign
Driving without lights or with excessive lights
Driving without a driver's license
Failure to stop at the scene of a crash
If the violation results in a citation, be sure to check your Virginia driving record to understand how your new violation could impact your license status. You could face a suspended license if you've been assessed 18 points in 12 months or 24 points in 24 months.
Your Trusted Attorneys for Proceedings
Going through the court process can be nerve-wracking and confusing. At Archangel Law Group, we'll explain the process and work with you every step of the way.
Archangel Law Group
We are proud to represent clients in legal matters pertaining to Traffic Court, Civil Litigation, Business Law, Family Law, Criminal Law, and Wills, Trusts & Estates. If you need legal services or representation in the Hampton Roads, Virginia area, Archangel Law Group is here for you. We serve clients in Chesapeake, Norfolk, Virginia Beach, Suffolk, Portsmouth, Hampton, and Newport News. This also includes the surrounding counties of Hampton Roads, Virginia. We are here to help and discuss your specific legal situation and answer your questions. Contact our firm at (757) 389-7383, or get in touch with our staff by emailing us.